Travel Inspiration Painted Blue
Breathtaking panoramas, quiet beaches,  deep waters and cloudless skies.
Surrounded by blue, I never feel blue.
Blue above and blue below, watching how they meet at the horizon…that's when I relax the most
Havelock Island, The Andamans
In"Escape 360″, the leading Swedish luxury travel magazine…in nr 8that shows up around the middle of November 2012…you will find my article and photos about the Andaman Islands. Once the article is published I will translate it in to English and post it here on my blog, with the photos of course.
 Sicily
Philippines
Maldives
Eolian Islands, Italy
Blue above, blue below…then it's hard to go wrong
A sad and very bad time for the Maldives, for all us tourists that like visiting the Maldives and for the whole spa industry. 
Chatting away with my good old Danish friend Ulrik Nielsen whos a pilot and flights operations manager for the Maldivian  Air Taxi
http://www.maldivianairtaxi.com
"Ulrik recently bacame an actor as well, doing his usual work in the German film "The dream Hotel Maldives" / Das Traumhotel Malediven
http://www.amazon.de/Das-Traumhotel-Malediven-Christian-Kohlund/dp/B004OGDVKM/ref=sr_1_sc_1?s=dvd&ie=UTF8&qid=1325329579&sr=1-1-spell "
We met about 8 years ago when I worked as a spa manager in the Maldives. He keeps me updated every now and then about what's going on in his life and in the Maldives.
Unfortunately things are not looking good at the moment.
The Government has closed all spas in the Maldives!
Islamic fundamentalists think that the spas are equal to brothels.
Unless you like to stay all day in the water and on the beach…don't go there! You might not be used to go to spas at home, but when you are in the Maldives you go for two reasons; 1st  being the amazing spas and top of the range treatments and 2nd because there's not much else to do.
It's a catastrophe for the resorts that rely on the big revenue percentage that the spas bring in.
BBC sums it up like this:
http://www.bbc.co.uk/news/world-asia-16365254
Tourism operators in the Maldives have expressed concern over a government order to shut down all spas and health centres in resorts.
The ban followed allegations by an opposition Islamist party that spas were being used for prostitution.
Tourism is a key foreign exchange earner for the Maldives.
The islands are a popular destination for wealthy honeymooners and celebrities where luxury rooms can cost up to $12,000 (£7,748) a day.
The Maldives Association of Tourism Industry said the ban would harm the economy. It has appealed for a resolution of the issue.
The tourism ministry on Thursday instructed all resort hotels across the hundreds of islands that make up the Maldives to shut down spas and health centres offering beauty treatments and massages with immediate effect.
Last week the opposition Adhaalath party, a conservative religious movement, staged a protest in the capital Male against such spas, arguing that they were being used as brothels.
"An Islamic party has been agitating against spas hoping to embarrass the government," a senior government figure told the AFP news agency.
So far this year the Indian Ocean country has received more than 850,000 tourists attracted to its turquoise blue lagoons and spectacular corals with multi-coloured fish.
Last week President Mohamed Nasheed called for a "tolerant" form of Islam in the country amid growing concern about the influence of hardline Islamic parties.
Industry sources say that they expect the government eventually to revoke the decision on spas because of the huge revenue earned from the business.
And the shit gets worse:
Maldives can't handle their rubbish!
The government of the Maldives has temporarily banned the depositing of rubbish from its hotels onto an island used almost entirely as a garbage dump.
Thilafushi, an artificial island 7km (four miles) from the capital, is nicknamed Rubbish Island.
The accumulation of garbage there has become so acute that it has begun spilling into its lagoon.
An emergency clearing operation has begun to remove "hills of rubbish" mostly collected from luxury hotels.
Rubbish Island is a far cry from the Maldives' famous turquoise waters and white sands.
Those who have been there describe vast piles of rubbish and perpetual smog and smoke.
The routine is for mainly Bangladeshi workers to sift through the trash to look for materials their employers can sell.
Waste from the whole country is taken there to the island be buried, burnt or – for some plastic and metal – recycled.
Much of the rubbish comes from the luxury resorts which, reportedly, do not follow the rules on crushing their waste.
The boats that bring rubbish to Thilafushi have recently started dumping it into the lagoon, many boatmen impatient at having to wait up to seven hours to unload it.
The head of the Maldives' Environment Protection Agency, Ibrahim Naeem, says that delays in dealing with rubbish are caused by technical problems with the unloading of trucks.
He stressed that Thilafushi was not full up and that work was under way to improve waste disposal and ban open incineration.
Mr Naeem said the jetty for rubbish from outlying islands will be closed until the lagoon is cleaned up – although a separate quay for the capital, Male, remains open.
Criticising the waste management on Thilafushi, local environmental campaigner Ahmed Ikram said that years of promises to create a biofuel facility on the island to generate more power had come to nothing.
Mr Ikram's Bluepeace organisation has highlighted the problem of toxins from poisonous waste seeping into the sea.
Thilafushi was reclaimed from a coral reef 20 years ago. There are other industries there, including boat repairers.
http://www.bbc.co.uk/news/world-asia-16365254
I have just experienced my first Italian Christmas, in Taormina Sicily.
Being Swedish and having grown up with cold white or totally grey and dark winters, it is a particular nice feeling to still have all the Christmas feeling and traditions, that are similar to that I am used to, but with the addition of light, flowers palm trees and citrus trees. Ohhh the citrus trees… all the mandarins, oranges and lemons are ripe and ready to pick now.  Now that is a magic feeling…picking oranges on Christmas day.
Taormina is a lot more beautiful this time of the year than I could have imagined. It's really well decorated with traditional lights, stars, Christmas trees and religious symbols and big bon fires…plus this year they have a great sculpture exhibition spread out in the centre of town. Taormina over the holiday season is magic, warm, cosy and welcoming. If you haven't planned anything for New Year yet…come on down here, it's fantastic.
Travel tips from someone that is a lot more organized than myself!
I am not known to plan well ahead for my trips; I am the exact opposite to my mum that starts to pack her bags a month in advance.
I'm not neither well organized (unless it's travelling for work) nor super protected, as a contrast to my inventor dad that has a back up plan to the back up plan when travelling.
He's like Mcgyver and will bring all sorts of bits and gadgets that can be used for survival in just abut any type of scenario…even if he's just going for a quiet holiday in a hotel or rental apartment. He's known to bring a thief alarm, smoke alarm, fire blanket, compass, storm matches, and a medical arsenal just to mention a few things.
I remember how he gave me the most elaborate Swiss army knife when I was about 6 years old and how he used to teach us kids (3 girls, I being the oldest) how to survive on the bare rock islands in the archipelago south of Gothenburg. We would catch small crabs and snails, cook them in a plastic bag, old beer can or whatever had drifted ashore using a magnifying glass, flint stones or two pieces of wood and a string to make the fire. We would eat them with seaweed and some wild cabbage leafs if we found them. What times.
I am comfortable being dropped just about anywhere, with hardly anything and sort of invent my trip as I go along. I like the element of surprise, I am comfortable not being in control and I am a good friend of adventure and the unexpected…let's add with a good portion of "good luck" or the know how, of how to be in "the right place at the right time" and with an appreciation of the law of attraction….how attitude matters: if you don't mind it doesn't matter.
Most people however are not comfortable travelling like that, like my partner for instance that is a scared to go with me to India in a couple of weeks. I now find myself getting organized for his sake.
For all you who are in need of some safe, secure advice on travelling…go check out
Wendy Perrin who writes for the Conde Nast Traveller blog  http://www.cntraveler.com/perrin-post …..she's an organized, well prepared and resourceful traveller with heaps of good tips.
How to Avoid Insane Peak-Season Prices
When You're Forced to Travel During School Holidays
 * If you want to use miles, look into award-seat availability six months ahead. Start searching for award seats (those "saver awards" requiring the minimum number of miles) as soon as you know you need them, of course, but statistically you have the greatest chance of snagging them six months in advance. Personally, I won't pay more than 25,000 miles for a domestic roundtrip coach ticket or 60,000 miles for a coach roundtrip to Europe.
* Consider destinations that are in low or shoulder season during your travel dates. I knew the possibility of snagging four 60,000-mile roundtrips to Paris for next summer was small, which is why I opted for April instead. April should be a lovely time for Paris; there are songs written about it, after all. One of my family's best trips was when we spent Presidents' Week in Spain: Airfares were low, the locals were around, and the weather was a lot more pleasant than in August!
    * Avoid nonrefundable deposits. Plans change, of course, and that's why I book far in advance only when I can cancel with little or no penalty. The ski resort that I booked last July allowed me to cancel with no fee (all my points would get redeposited into my account) up till December 4. Even though it was September when I booked the February cruise, my deposit was fully refundable until December 5. (And I bought travel insurance that protects me should I need to cancel between then and the start of the cruise.)
Try to attain the level of elite frequent-flier status that allows you to change or cancel mileage-award flights for no fee. I work hard to retain my Platinum status with Continental for two reasons: (1) You get more available award seats—which is important when you're trying to score seats for a family of four on the same flights; and (2) You can cancel award tickets and redeposit the miles into your account for no fee—which is important because it allows you to redeem miles for tickets, then wait and see whether airfares on your peak dates drop enough that it's smarter to pay for the tickets with cash instead. Back in September when I booked my cruise, for instance, I redeemed 100,000 miles for four tickets to Florida, just in case airfare on my dates remained insanely high. Last week, when fares plummeted on those dates—and I knew the fares had plummeted because I had signed up for fare alerts from Yapta for the specific dates and times I wanted—I bought the tickets and redeposited my miles. Although it's not easy to attain or maintain the level of elite status necessary to give a traveler this sort of freedom, there are credit cards that help by giving you elite-qualifying miles based on a certain amount of spending. My Continental-affiliated credit card, for instance, gives me 1,000 elite-qualifying miles for every $5,000 I spend on the card.
Beneath the surface of Mauritius tropical beauty: with the sharp mountain line, rolling hills, white sandy beaches, rare plants and fragrant flowers, the rich marine life, fresh cascades and the warm turquoise blue ocean. Behind the famous five-star resorts, the high-class golf clubs and the world-class deep-sea fishing, there is a treasure that often remains undiscovered by visitors; the Mauritian culture…. or more correctly cultures.
Mauritius is one of the rare countries that are truly and authentically cosmopolitan, made up of the different traditions and customs of those who have settled on this remote island during the last 400 years. The unique blend of European, Indian, Chinese, African and Arab culture is evident in all aspects of Mauritian life: The festivals, the cuisine, the architecture, languages, dance and music.
There is a myriad of villages and towns where you will find a Catholic church, a Muslim mosque, a Hindi temple and often a Chinese pagoda within walking distance from each other. There is even a small and fairly unknown graveyard in Bambous that has booth a Jewish and a Muslim section.
Devotion:
I am well travelled and have lived and worked in four different continents, but nowhere else have I found a country that is so genuinely open, embracing and accepting of human diversity. Mauritian people are very religious but are exceptionally open and accepting of believes and traditions that differ from their own. A religious festival, no matter what religion is hosting it, is celebrated with much fervour and devotion. It is seen as an opportunity to meet, gossip, get dressed up, eat and dance together no matter what religion you belong to.
During my time in Mauritius (well over a year) I have witnessed many cross religious marriages; just about every combination imaginable. I have seen Catholics celebrate Tamil festivals, Muslims attending Christmas dinner and Hindus lighting firecrackers at the Chinese New Year.
The most popular festivals in Mauritius are:
Thimithi
or Fire-walking cere
mony is a festival originating in South India that is celebrated between the months of October and November. The fire-walking ceremony often takes place in the morning and requires a week of intense prayer to get ready. The belief is that the more devoted you are the less pain you will feel… The same goes for Cavadee.
Cavadee
This spectacular Tamil festival is preceded by a period of fasting, prayer and vows and takes place in January or Febuary. It is the celebration of Lord Muruga who is the brother of Ganesh. Cheeks, tongues chests and backs are pierced with hooks that carry brass vessels with fresh milk and mixed ornaments.  Large offerings of flowers and peacock replicas are carried on backs while some pull heavy wooden carts only with their love handles (steel wires are pulled through the skin and attached to the carts).
Maha Shivaratree
This festival is also called 'the great night of Shiva' and is celebrated by a pilgrimage to "Grand Bassin", a sacred natural lake on the central plateau with huge eels in it. Generally held in February, the pilgrims dressed in white proceed to Grand Bassin carrying bamboo contraptions on their shoulders as a sign of sacrifice.
Divali
Divali, the light festival held in November, is originally an Indian festival celebrating the victory of Lord Rama over the devil as dep
icted in the epic poem, Ramayana. Most Mauritians adopt this festival and decorate their homes and gardens with small oil lamps.
Holi
Is a happy Indian festival,
where the celebrants splash each other (and sometimes every by passer) with strong
powder-colours.
Father Laval Day
On September 9th, birthday of Blessed Father Jacques Désiré Laval, people of all communities walk to his shrine at Sainte Croix. A priest of French origin in the 18th century, Jacques Désiré Laval became the protector of the slaves' community and has become the symbol of compassion and love.
Chinese Spring Festivals
The Chinese New Year's Day or the Spring Festival is the most important festival for the Sino-Mauritian community. This festival is preceded by a thorough cleaning of the home and is characterised by the traditional sharing of wax cakes amongst relatives and friends. On that day firecrackers are lit to chase evil spirits. Special celebrations are held on that day in Port Louis in China town with Chinese Dragons and lion dances.
Eid-Ul-Fitr
This festival is celebrated at the end of the holy month of fasting, Ramadan. All Muslims celebrate this day with prayers at the mosques where food and cakes are shared. These are also shared with neighbours, friends and the poor.
Christian's festivals
Mauritius has a big Christian community, mostly of Catholic faith. As such, most Christian celebration like Easter and Christmas are celebrated here with some of the same tradition as in Europe. During Easter, you will find the traditional Easter cho
colate eggs on sale everywhere on the island. For Christmas, the living room is decorated with a Christmas tree and gifts are offered to the children.
Ougadi
Ugadi or Yugadi as it is also called is the Telugu New Year held in March or April and is a celebration of the creation of the Universe by the God Brahmâ.   The day starts with a purifying bath  -the mangala snaanam-  of chandrika oil and a cereal paste massage, followed by prayers, cultural shows and a dinner with neighbours and relatives consisting of six different tastes, symbolising the fact that life is a mixture of different experiences (sadness, happiness, anger, fear, disgust and surprise), which should be accepted together as a unity.
Ganesh Chathurthi
Is the celebration of the birthday or Ganesh  (the Hindi god with an elefant head) numerous replicas are made and immersed in to the holy lake Grand Bassain.
Apart from the above-mentioned festivals, Mauritius has public holidays on First Labourers' Day, All Saints' Day, Labourday, The Abolition of Slavery Day and the Western New Year.
Your own discovery
You will most likely find that you will not be treated like a stranger in Mauritius; that many arms and homes will open for you if you show some interest in the Mauritian culture. During your stay in Mauritius I recommend to occasionally eat out of your hotel, visit a festival, cultural celebration, wedding or place of worship. I never get tired of watching people in Mauritius; the variation of ethnical groups and beautiful cultural mixes is astonishing. If you didn't know where you were and you had to figure it out from just looking at the locals, you probably wouldn't have a clue.
A trip to a public beach over the weekend is also a cultural highlight. You will se a myriad of different bathing attires: from tiny bikinis to outfits that fully cover the whole body, boys in designer board shorts and men in 70ties style Speedos.
Many families bring huge home-cooked meals to the beach and sit and eat for hours.
Don't be surprised if a local family invites you for home-cooked food on the beach. At sunset the ravane (a large flat drum) gets pulled out and teenagers sing and dance the local Sega, barefoot in the sand.
Gastronomic delight
The ethnic diversity of the Mauritian people is reflected in its cuisine, which has a variety of flavours and aromas inherited from the different migrations through its history. Culinary
traditions from France, India, China and Africa, the best-known and appreciated cuisines in the world, have been passed on through generations. The unique refining and interblending of different cuisines is what makes the Mauritian cuisine a favourite among gastronomes.
The most basic and common ingredients used in Mauritian cooking are the onions, ginger, tomatoes, garlic and chillies while the traditional base is definitely the Indian curries and Creole (African) "rougailles" : a tomato sauce used as a base for many Mauritian dishes usually consisting of tomatoes, onion, bay leaves, thyme and ginger. Spices also constitute a major part of Mauritian cuisine and the extensive use of saffron, cinnamon, cardamom, and cloves provide a powerful, yet subtle savour.
There is also extensive use of dals, vegetables, beans and pickles to accompany the dishes. The fairly small Chinese community have had a huge culinary impact on the island; everyone eats fried noodles and rice, chopsuey, spring rolls and soups with fish balls. The tasty Mauritian fast food: dholl purri, farata, gâteaux piment and samosas originate from the Indian community and is a must to try for any tourist, preferably accompanied by a glas of Aloda or tamarind juice. But be aware, the chilli mixes that come with the dish can prove to be very hot and some street stands aren't overly hygienic.
You will find French dishes like the the daube, civet de lièvre or coq au vin, however the most common French contribution is the baguette, that is eaten with anything from curry to cheese.
In Mauritius you can begin your day with a continental breakfast, followed by a Chinese lunch and finish with an Indian dinner along with some French wine.
Music
Mauritius is blessed with it's own unique dance and music style, the Sega of African origin. This erotic dance is pulsated by the beat of the ravane, a larce and quite flat drum, and other rhythmic instruments like the maravane, stones or nuts shaken in wooden frames and triangle. Danced and sung by the slaves, the Sega has been adopted by all Mauritians, booth young and old and is played on all occasions. More recently, in the 80's, a new sound appeared, a mixture of the Sega and Reggae music called the Seggae. Originally the music of the Rastafaris and the poor suburbs of Port Louis, it has found its way to the nightclubs and the mainstream of Mauritian local music. You can find an array of albums or compilations that you can buy on CDs from a number of Sega and Seggae artists.
In nightclubs and bars, apart from the ever-present mainstream music of hip-hop, rap and rock, you will also hear a lot of jazz, French artists and Indian sounds.
You will also find very talented Indian and Chinese traditional dancers and musicians in Mauritius, that can be experienced at various cultural shows.
I am positing 20 music videos so you can start to explore some Mauritian music. Many of the videos are visually really bad but listen to the sound anyway. It might take a while to load, so just scroll down a bit and continue to read.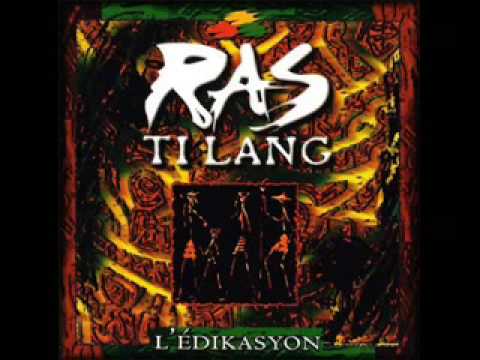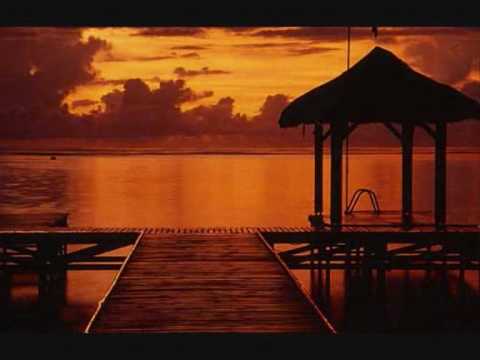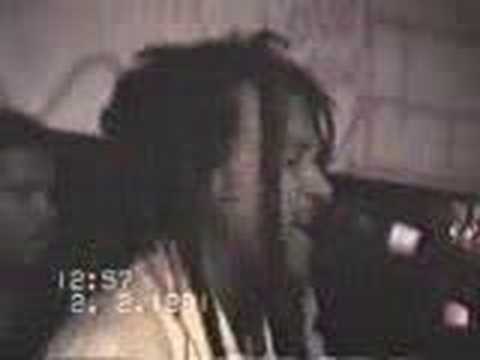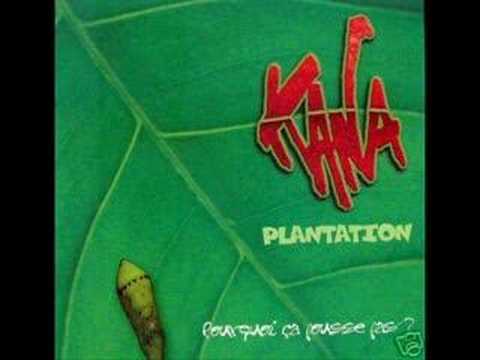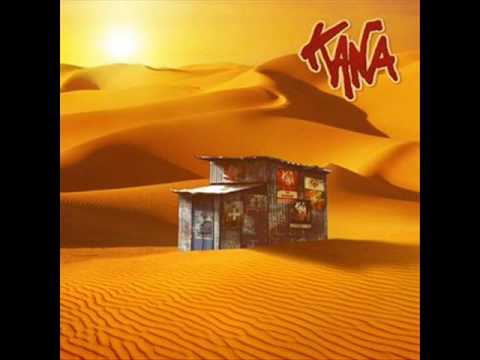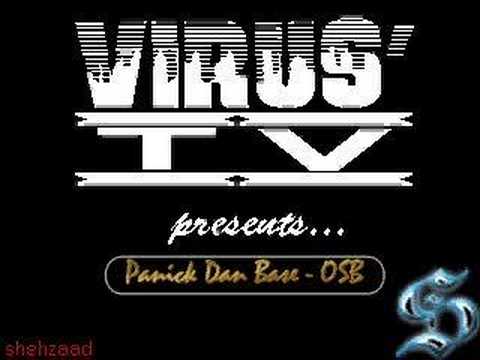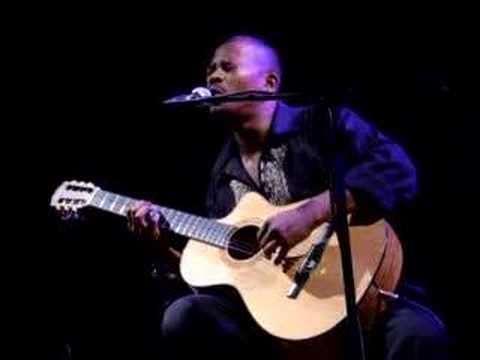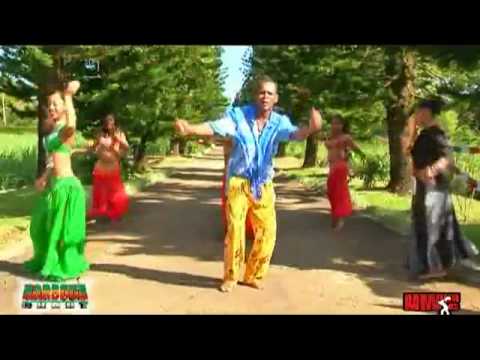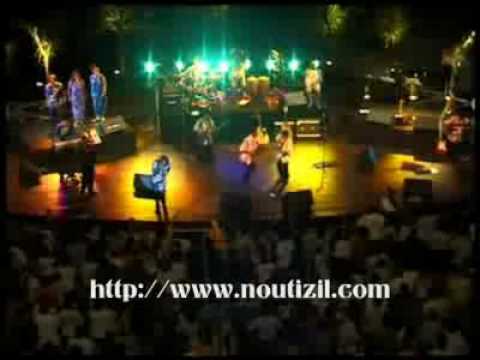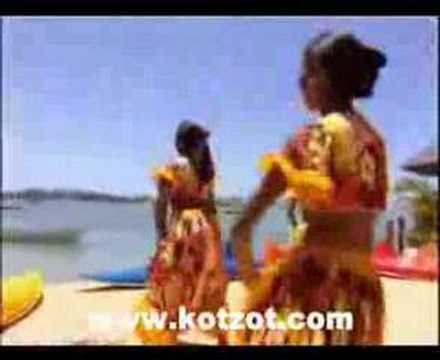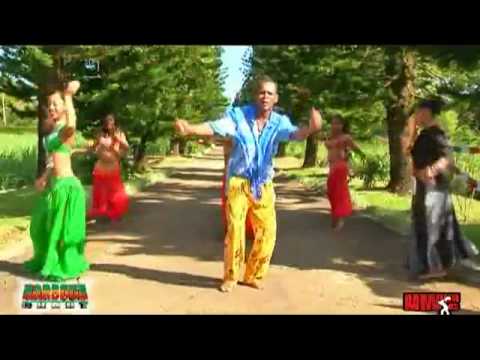 Personal Experience:
During my research for the coffee-table book that I am in the making of, about the culture and people of Mauritius, I have spent a lot of time with locals from all parts of the island; having family dinners, followed children to school, eaten ash and ghee (clarified butter) in religious ceremonies and curry with my fingers on Hindi weddings, made roti bread with old ladies, studied traditional welders at work, been to birthday parties and beach parties, been on numerous local busses, had many business meetings, had lunch with fishermen, politicians, marijuana growers and hotel owners, have slept beside 10 children and a grandma on a living room floor and heaps more.
I worked as a spa manager, with 20 spa and fitness staff under my responsibility…  at Taj Exotica; a 5 star resort and spa in Flic en Flac. I lived by myself in a big penthouse flat with 3 balconies and a housemaid in an upmarket tourist area.
After I resigned, I continued to live in Mauritius with my partner who was a local Tamil man; that's when I really started to experience the genuine Mauritius. We lived in poor, non-touristy areas without comforts like hot water and washing machine. In one place we didn't even have a fridge, but what we lacked in luxury we gained in friendship; we had the nicest neighbours that embraced us like family members and we are still in contact today. (I have some interesting personal adventures from my time in Mauritius…but that's for another time.)
When I have returned to Mauritius…after I moved back to Europe…I have started to collect material for a coffee table book about Mauritius, but I will need to go back a few more times before it will be ready.
My personal experience is that the vast majority of Mauritian people are very hospitable, open minded, generous, curious and helpful. There is also a huge understanding and acceptance of not only different religions, but also of people from different countries and ages. The patience family members show each other often surprises me. Grandma listen to loud gangsta rap and the teens happily rub grandpas feet when he's tired. Few people are lonely; the whole family shares the burden and work together, look after the children together, sleep together, pray and party together. The common denominators that bind all the different cultures and religions together and make them Mauritian are; the food, the music, devotion and the beach…and I guess soccer and Hindi movies could be on that list as well.
Go check it out for yourself!
Are you indecisive about where to go for your holiday or honeymoon?
All 3 countries are located in the Indian Ocean and are famous for their white coral sand beaches, clear turquoise blue waters, excellent diving and deep sea fishing, as well as for their top class hotels and spas.  But what are the differences?
"I have lived and worked in the Maldives for 6 months and in Mauritius for 1 year (with longer visits before and after that period) and I have been to the Seychelles a few times. Frequently I am being asked for advice on which country to choose, which one is my favourite and what the differences are."

This might help you get some clarity if you are thinking about a trip to the Indian Ocean:

Seychelles
La Digue, the 4th largest inhabited island in the Seychelles (115 islands in total) and the least inhabited of the main islands, concur with my internal image of paradise. With lush vegetation, smooth granite boulders and beaches to die for. It's hard to find a more postcard picturesque place than that.
It's a paradise also for birdwatchers and nature lovers with many rare plants and birds and the giant tortoises.
The most secluded and beautiful beaches on the island; Grand Anse och Petit Anse are dangerous with strong underwater currents and rips…so be careful.
I would recommend a round trip if you are thinking of visiting the Seychelles and La Digue is a must, but staying there for a few weeks would be boring for most people; it's small, quiet and very laid back…with high prices.
Seychelles has been a bit behind with the development of top end resorts and services but has made a big progress in resent years and has a well-deserved reputation as a role model for ecotourism. Hospitality and service is not occurring as naturally and generously as in Mauritius…although you can expect to find good service in the 5 star resorts. It used to be said the Seychelles has 5 star islands and 4 star service and that Mauritius is a 4 star island with 5 star service.
People speak Seychellois Creole, French and English. Culture wise it is not as rich and varied as in Mauritius but a lot more vibrant than in the Maldives. In the Seychelles it's easy to find secluded beaches as it does not attract huge crowds of tourists, even though you can find cheaper accommodations these days. Great food by the way!
Maldives
Maldives, the lowest country on the planet, with its highest point of only 2.3 meters, consists of 1192 islands spread out in 26 atolls. The rule is that there's not more than one resort per island.
Most people stay on one or maybe two different islands during a holiday or honeymoon there. More than that can be a bit tiring as it takes time to get around; the islands are spread out over 90.000 square kilometres.
Unless you really like diving, canoeing, fishing, windsurfing, sailing and going to the spa and reading books…there's not so many other things to do in the Maldives.
You can forget about nightlife, even in the capital it's dead at night. Being a Sunni Muslim country, alcohol, pork, pornography and Christian literature is forbidden; foreigners and resorts are exceptions to alcohol.
I have heard many stories about couples getting bored after a while and getting on each other's nerves. Restless people that don't know how to do nothing or that are not big fans of water sports, should really consider another alternative.
If you are looking to back pack, looking for a self catering apartment or to make up your mind on arrival….you are not going to be very lucky. People are generally friendly and service minded. Work here is a lifestyle, not a 9-5 job: Most people that work on the resorts also live there.
Unless you stay in 5 star luxury, you will likely be served a lot of "long shelf life" food: Something to keep in mind if nice food is important to you.
This is because hardly anything grows in the Maldives…just about everything apart from fish, bananas and coconuts and sweet potatoes, is imported…mainly from India, Sri Lanka and Italy.
Long local sea transports adds to the costs and makes it hard to get fresh ingredients.
Something really great about the Maldives is that you can see booth the sunset and sunrise every day over the ocean…thanks to the flat small islands….and the night sky is fantastic.
Most islands have beautiful beaches, some more than others. What most tourists don't know is that early every morning, and throughout the day there are people working with picking up garbage from the beaches that's floated ashore. If left untouched, you would have very dirty beaches.
The choice of resort is extra important in the Maldives; I suggest that you take your time to choose carefully as you will stay on the resort grounds just about all the time.
Do take the amphibian plane at least once…Maldives has to be seen from the air, it's absolutely amazing!
Mauritius
People and culture wise Mauritius is my favourite, with inhabitants originating form many parts of the world: India, Sri Lanka, Africa, China, Muslim countries and France. Mauritian Creole is the main language, followed by  French Creole, French and English. At school it's compulsory to study an oriental language which can be an Indian language, Arab, a Chinese language or an African language. People that work with tourism often knows how to speak a bit of Italian, Spanish, German and /or Italian as well.
Mauritius is one big island of 2040 square kilometres, with 4 smaller islands belonging to the country as well: Rodrigues being the most visited of them. Even thought it is densely populated you will find big natural parks and with untouched nature. Beach life, night life, city life, nature walks, religious festivals and cultural shows and exhibitions…plus a lot more: You don't have to be bored in Mauritius.
It's easy to get around; with a rented car, taxi and public transport or on a guided tour.
Even though Mauritius is famous for it's 5 star hotels, you can find all types and levels of accommodation here.
People are very friendly and helpful; I would even go as far as saying that it's almost hard to find bad service in Mauritius.
Good quality food is easy to come across in all price levels, with a mix of Indian, Chinese, Creole and French cuisines. Even if you are happy and comfortable with your resort, it's worthwhile exploring a bit of the island.
If you have time and money I would recommend a trip to La Reunion, the neighbour country: A beautiful volcanic Island (still active) with high mountains and lush vegetations.
In the end, it's only slight variations of Paradise!
Imagine a place where time holds it's breath and the hustle and bustle of modern civilisation seems eons away: A quiet place, peaceful and tranquil far away from stress, noise, traffic, news and information bombardment. Imagine a tropical paradise: clear turquoise blue waters, an almost deserted golden beach lined with swaying coconut palms and huge banyan trees. Giant sea turtles lay their eggs at night and the king fisher skilfully catches crabs during the day. Random cows stroll aimlessly down the beach as shiny white cranes catch a free ride on their backs, hoping to get a mouthful of insects on the way. An iguana takes an afternoon stroll while squirrels and monkeys watch from the trees.
Here you will find breathtaking beauty in hues ranging from a pale Cerulean to deeper Prussian blue, framed with fresh greens and golden sandy tones, highlighted by deep red hibiscuses, purple and magenta coloured bougainvillea and the white and yellow so sensually scented frangipani.
All accompanied by the most exquisite tropical symphony consisting of various colourful birds and insects, the gentle breeze caressing the treetops and rolling waves breaking in perfect tubes. The sky is clear, sun high in the sky and no one to be seen.
This could very well be the deserted paradise beach of your dreams…for a few hours a day, before the scheduled scene change.
In the early morning hours or in the late afternoon the setting changes tremendously; a new scene is rolled in for another story. This story is as old as mankind itself and has had little variation over the past centuries. It is the band of 20 fishermen that work here everyday the same way their fathers, grandfathers and great grandfathers did before them; it's a story of patience, strength, endurance, trust and teamwork.
A nearly toothless man with a body that looks weak and fragile, gazes out over the ocean; skilfully scanning the surface for jumping fish. Once the fish shoal is spotted, a group of 6-10 fishermen drags a very narrow 2000kg canoe out in the waves and start rowing her out. No motor, no sail, just a wooden stabilizer on one side. The canoe is not made to sit in; you either sit on top of the bars that hold the stabilizer in place or stand up, but watch where you put your feet; a 700 metre net is nested in the belly of the canoe.
The net is swiftly laid in a big half circle around the shoal before the boat returns to the shore, surfing in on the waves. People on the shore help to drag the heavy boat back up on the sand while others start pulling the net. Two groups team up in a tug of war with the ocean, pulling on the ends of the net. Passing villagers of all ages help the team of 20 in their 2-3 times daily struggle. What starts out as a huge half circle with the two teams far apart eventually ends up, with a lot of pulling and walking, on the beach and out in the waves, as a narrow U. The fish get channelled in to a snout and pulled up on the beach.
Some days the net is full but far to often the net is empty or sparsely scattered with fish. You can see the big trawlers on the horizon that are out for months on end, like giant vacuum cleaners pulling up every shoal they can see on their echo-sounder. Small-scale manual fishing has and is increasingly becoming harder to survive on.
As soon as the net in its entirety is up on the beach, the snout part where the fish have been caught is separated from the rest of the net.  The 700m fishing net is spread out on the beach in a huge zigzag pattern and is scanned for tears.  Mending takes place on the spot if needed and this precious tool is neatly folded and stored on the boat again after some drying time.
Two wooden oars are pushed into the sand, handle down and a third oar is tied in between them creating a big H. A balance is tied to the crossing oar and a locally made rattan basket full of fish is hooked on to the scale.
Good-sized tasty fish is sold for about 200 rupees per kg (slightly over 1 euro) just minutes after its been pulled out of the sea. The owner of the boat takes half the money and the rest is evenly shared with the other 19 fishermen. They alternate between 5 different boats, each with it's own net.
Even though the daily rowing, dragging of the boat and pulling of the net is physically challenging even for the fittest of men, you will find old bony men and young boys alongside broad shouldered men with big bellies.  Many need to supplement their catch by solo trips in smaller canoes, weighing 500 kg. A hand held fishing line, some cut squid pieces, a bottle of water and a home made lantern looking like a coffeepot for late homecomings is their only gear. It's hard work with a calm sea, but during the monsoon season the ocean gets rough and the rowing and tugging becomes totally exhausting.
The fishing village was badly affected by the 2004 tsunami: all buildings were greatly damaged or totally washed away, and 25 people died, mainly women and children. One of the fishermen lost his wife and 3 children.
These men know that the ocean gives as well as takes life; sometimes it is generous with its fruits and other times it leaves you empty handed. Sometimes it's still like a mirror, other times rough as hell…just like life. Even though it is hard to make ends meet, none of the fishermen would care to change their profession. It's in their genes, it's who they are, it's their heritage, and hopefully their future. Humility, humbleness, acceptance, gratitude, hope and genuine team spirit are all qualities that the fishermen of Talalla possess. They are dedicated and proud family fathers, reliable friends, hard working and skilful, resilient and genuine men.
More and more of us hit the wall, burn out, and suffer from depression, panic anxiety, a mind that is never quiet and a body that doesn't know how to fully relax. As the whole world is speeding up and joining the information age it is becoming increasingly important to preserve pristine communities and unspoiled nature.
We all need to keep our eyes open, and take responsibility for our actions, just as much when we are travelling. Something seemingly trivial to you can be the snowball that caused the avalanche in a new place. If you want to appreciate your journey and genuinely help minimize your footprints along your travels, the best is to donate money to a village conservation fund or a reputable aid organisation. You can make all the difference!
Welcome to Speedo Land
Before I went to Sicily a couple of summer ago, I had mainly seen Speedos on professional swimmers and lifesavers. I remembered when I first saw the south Italian men, how I couldn't stop staring, laughing and shaking my head. But now, I have to admit that I am used to it, it's very entertaining. Every shape size and age squeezes themselves in to tiny Speedos, often with little pockets, built in belts and in see-through materials. Sometimes completely worn-out and pulled up to the waist, other times low on the hips and just wide enough to fit a horizontally placed penis. Great care is taken to ensure it is well placed and comfortable and this is done on the beach, in public with the hands down the pants…grabbing, tucking, moving, lifting and readjusting the package. Once satisfied with the result, one of the show-off poses is being struck:
Pose Nr 1, pelvis tilted somewhat forward, hands in the sides, but only with the fingertips touching the hips, matched with a carefree, uninterested look on the face.
Pose Nr 2, this is normally used whenever a camera is pulled out… hips slightly rotated and tilted forward, preferably with an open or cupped hand near the package to really emphasise the location, shape and size. If you got nice abs, this is when they are being squeezed to the max. As for the face, it's the cool, sexy look that's important in this pose.
Pose Nr 3, normally used in group photo sessions…in this pose it is important that the arms goes behind your friend/friends and the whole pelvic region and lower body is pushed forward and up in a bow. Facial expression is happy and friendly, showing you have many friends and like to party.
This how it's done in Italy.  You still have time to practice before "beach 2011″!
One of my Sicilian adventures
My friend Turi from Osteria Nero D'Avola asked me if I wanted to go mushroom picking with him before the soil completely dries up the season is over. I liked the idea and told him to call me next time he was going. At 4am a couple of days later he calls me up and want to know if I feel like coming with him to pick some porcini mushrooms. For the first and only time here in my flat, mosquitoes had
stung me and I was lying in my bed wide-awake scratchng away. As I had only brought very light clothes and sandals on the flight here to Sicily (was still waiting for some boxes to arrive with more clothes etc) I showed up in flip-flops, jeans and a singlet at Porta Messina where he picked me up. I thought it would be ok: I have been roughing it before… walking barefoot in rainforests, wondering around butt naked in the snake infested Australian outback and climbing sharp cliffs in bikini.
In turns out that in many paces here, the bush is filled with thorns and needles, prickly plants and blackberry bushes. Turi gave me an army jacket to wear and a pair of shoes he had in his boot, about five numbers to big. I ended up putting my flip-flops inside the shoes and on our way we went.
We drove around the Sicilian countryside, the slopes of Etna, valleys and plains in search of mushrooms. All we found was dried up ones. The temperature difference between the cost and some areas high up on Etna was as much as 20 degrees.
We drove further in to the Sicilian wilderness, more than a days walk from the nearest village, when Turi started to tell me about wild boars and bandits.
It turns out that last time he was in this area he was attacked by a group of men that was standing in his way, with Rifles pointing straight at him. He exhilarated and drove straight towards them and through them. Then he and his friend had continued to look for mushrooms from the car window (instead of watching ahead)… which resulted in the car driving off the "road" (it's by no means a road…sort of a preferred but very bumpy route through the woods) rolling round a couple of turns and then landing on the roof. It took them the whole day to get the car back on the track and then finally, without the driver door (that got ripped off in one of the attempts to get the car out of the ditch) they returned very late, or maybe it was the next day, to Taormina again.
I asked about the attack and Turi proceeded to tell me that in the same area, around the same time as all this took place 2 years ago, 25 cars were stolen during armed robberies and some people even went missing. The bandits would normally block the path, pretending they needed some type of help, steel parked cars or as in the case with my friend, a classic robbery. He told me he got scared and had not dared to go back since it all took place two years ago. I, like I think most people in my situation would have wondered… why, all of a sudden he felt it was ok to go there now…and with me!?
He told me that he thought it had calmed down a bit now since a Mafia boss was arrested recently in that area…and…proud like a kid dressed up in his first cowboy gear, he tells me that he brought a gun!? He took it out from under my seat and squeezed it in between his belly and his high-worn army pants.  A couple of minutes after he has pointed out the spot where he and his friend got attacked….we spot two Jeeps blocking our path and a third one driving up behind us. Three big and not very friendly looking guys gets out of the car in front. With no free escape routes and a very likely robbery scenario at hand, Turi wastes no time. He gets out of the car and start to talk about mushrooms with the guys, making sure they get a glimpse of his gun. To confuse them even more and to get some identification material I get out of the Jeep as well and ask if I can take a photo. They all look really startled, showing us all the big porcinis they have found, posing somewhat unwillingly for the camera (I quickly turned around to take out and hide the memory card…thinking that the photo can come in handy in case of an attack) and then proceeds to give us all their mushrooms before they drive off.
What a strange scenario.
..and that was just the beginning of a long and interesting day.
Nero D´Avola (Mentioned in the Micheline guide) is located near the Post Office and Porta Catania, next to Palazzo Duchi Di Santo Stefano, just down from the main road Corso Umberto. The atmosphere is relaxed and friendly, the food is fantastic and the wines have been carefully selected. Turi, the man behind (and in) the restaurant is a well of inspiration and knowledge; his passion and skill is remarkable and his enthusiasm is catchy. He is a bit of en eccentric… a very positive, passionate and knowledgeable one. Ask him about the origin, ingenious and making of his Sicilian specialties and you will get a story almost to good to be true…almost that is, because it is true. It is true that he gets up before sunrise to hunt rabbits and pick the finest mushrooms or wild asparagus depending on what the season has to offer. He goes to the fish market himself to pick out the best seafood and he drives out to small family run business in the country to get the best organic pasta, vegetables and meat. Turi is always on the lookout for organic local products of top quality and makes a point of sponsoring small local businesses.
He is a connoisseur of fine wines and has a big interest and experience of Sicilian wines…. especially from the Etna region. One evening in September last year I went with him to Passopiscare in Etna, for a unique opportunity to try the best wines, from ten different producers around Etna. I had the privilege of not only trying some fantastic wines but also to be personally introduced to all the vineyard owners. It was a great experience and I can warmly recommend a visit. My favourites out of the wines I tasted was Aietna Etna Rosso from Cantine Edomé www.cantinedome.com and Ero Nero D'Avola from www.villapetriolo.com
Turi is a sought after chef that frequently cooks for the rich and famous, royalty and people in power. He wears the same singlet and worn jeans or board shorts as when trekking on the slopes of Etna, as he does when he meets the rich and famous. He has cooked for the Swedish crown princess Victoria and got fans all over the world. Turi is frequently hired to cook for party's in Dubai and now when I met him again in March, he just got back from a trip to Kenya with his customers; bringing boxes of typical Sicilian products with him.
A visit to Nero D'Avola will not only satisfy your taste buds, pallet and stomach; it will give you a rich experience of the genuine Sicily and will most likely awaken or strengthen your interest in the Sicilian cuisine. And if you really want to emerge yourself, get to the heart of Sicilian fine wining and dining and unravel the secrets of the menu; I can warmly recommend that you ask him to hold a cooking course or a wine, olive oil or cheese tasting session.
If you have a bar, restaurant, gourmet shop or a genuine interest in Sicilian food and wine you can ask Turi for advice…he's like the organic gourmet ambassador of Sicily. Due to the restaurants popularity it is advisable to book in advance during the summer months.
If you just want a quiet romantic meal it's best to not ask him that many questions….he loves to talk and can be very intense.
Restaurant: Osteria Nero D'Avola
Adress: Vicco Puches 8 (near Porta Catania), Taormina 98039
Email: osterianerodavola@alice.it
Phone: +39 339 401 0863
Turi's olive oil and wine favourites are not surprisingly all from Sicily:
Product: Red Wine
Lable: Sciave 2005
Grape: Nero D'Avola, Eloro
Vinery: Riofavara
Area: Ispica (RG) di Massimo Padova Valledolmo, Sicily
Web: www.riofavara.it
Product: Red Wine
Lable: Quota 600 Etna Rossa 2006
Grape: Nerello mascalese and  cappuccio grapes
Vinery: Alberto Aiello Graci
Area: Passopisciaro, Castiglione di Sicilia (CT)
Web: www.graci.eu
Product: Red Wine
Lable: Grammonte 2002
Grape: Merlot
Vinery: Cottanera (the Cambria family)
Area: Castiglione di Sicilia (CT)
Web: www.cottanera.it
Product: Wine White
Lable: Shiarà
Grape: Cataratto Lucido
Vinery: Castellucci Miano
Area: Valledolmo, (PA), Sicily
Web: http://www.castelluccimiano.it/
Product: Wine White
Lable: Grappoli del Grillo
Grape: Grillo
Vinery: Marco De Bartoli
Area: Marsala, (TP) Sicily
http://www.marcodebartoli.com/home.html
Product: White Dessert
Lable: Moscato Di Siracusa
Vinery: Don Nuzzo
Area: Siracusa Sicily
Product: Extravergene Olio di Oliva
Lable: Merlino
Olive: Nocellara Etnea (at least 70%) with up to 30% Brandofino olives.
Producer: Marco De Bartoli
Area: Randazzo, Etna , Sicily
Web: www.oliomerlino.com
Product: Extravergene Olio di Oliva
Lable: Filicjuso
Olive: Nocellara Etnea and Brandofino olives.
Producer: Chiara Vigo
Area: Linguaglossa, Etna , Sicily
Product: Extravergene Olio di Oliva
Lable: Sallemi
Olive: Tonda Iblea
Producer: Roffoch Sallemi
Area: Gulfa, Siracusa
Web: www.oliomerlino.com